Mobile Marketing Trend in the Advertising Industry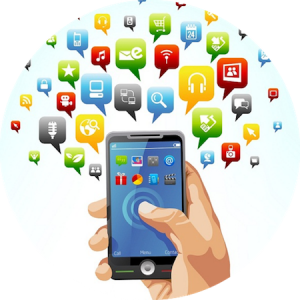 The marketing tools can come in various forms and advertising is one of them. However, advertising can be a problem if the company does not have sufficient budget. But marketers do not need to worry because there is an affordable advertising tool which is mobile advertising, a form of advertising via mobile phones or other mobile devices such as tablet PC. Mobile marketing is still the best tool in the advertising industry.
There are several factors that turn mobile marketing into an important player in the advertising industry. A mobile phone is considered to be someone's most personal device. Some people even have more than one phone. Mobile ads let advertisers choose the right target audience by considering some factors such as brands, telecommunication, and operating systems that the target audience uses. Another advantage of using mobile advertising is the low startup cost. This is an effective tool for marketers who have a limited marketing budget.
There are several types of mobile ads. Some types of mobile ads are SMS ad, banner ad, search ad, and app ad. In this article we will focus on the application ad. By using smartphones such as iPhone and other Android handsets, users can view and interact with the ads. That is what puts the app ad in the lead and makes it gain popularity in the last few years.
An app ad is appealing because it offers interactivity and fun. Users will see it as a powerful promotional tool. An example of application ad is the ad that tells smartphone users to shake their phone or remove the screen to open the ad. This app ad has a bright future. Advertisers should always look for creative ways to create fun interactions for advertising.