Effectiveness of Social Networking for Marketing Activities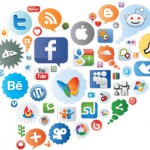 Today, marketers who intend to increase marketing activities are using social networks as the tools. Social networks such as Facebook, Twitter, LinkedIn, Fan Page, and other media, play an important role to build a personal relationship with consumers.
Social Networks facilitate communities or forums of individuals to meet together as a group to build good relationships. In addition, social networking sites are not only used to communicate or interact with others globally but it is also an effective way to do online business promotions. Many people think that doing online business and using social networking sites is to merely respond to customers' demands. In fact, we use the social media sites not only to socialize with our friends but also to provide information about our business.
Social networks allow users to post updates, like information, status, and content, at any time online by using IT as the medium of delivery. What makes social networking much in demand is that it enables the users to connect with many parties without any distance or time constraints; instead it only requires minimal effort and resources, which is, only with the availability of IT media and internet connection.
The increasing trend of social network usage is followed by the increasing use of mobile devices in accessing social networks. This is because it's getting easier for various parties to use and access the mobile internet since currently, mobile telecommunications operators in Indonesia are using more flexible and competitive tariff-setting mechanism than ever before.
Many other factors also contribute to the increasing number of mobile internet users. The proliferation of Smartphone distribution, not to mention all kinds of low-cost mobile phones that already have web browsing features, is the major factor of the increasing number of netters who access the internet via mobile phones. Moreover, the social network sites that are very popular in Indonesia make it hard for the internet users not to access their social network accounts via mobiles, which have become their main choice.